Interview with an Aldrich Intern
Construction engineering technology student Trent Boyd talks about his experience as an Aldrich intern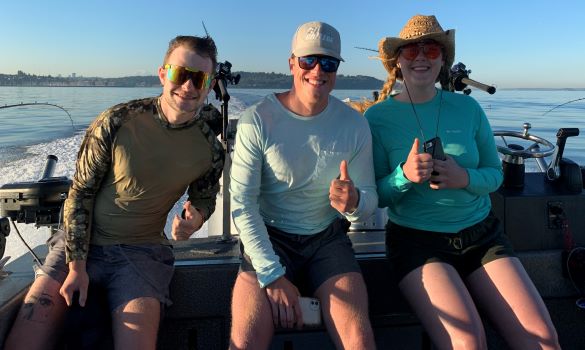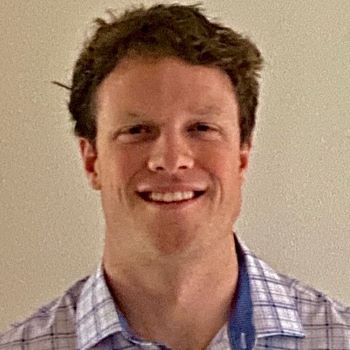 We had the good fortune to bring on an intern this summer, Trent Boyd, who is a construction engineering technology major at Montana State University. It was a unique and enlightening experience for both Trent and our team!
Coming from his hometown of Woodinville, Washington, Trent started off college as a physics major at Bard College, with hopes of transferring to Columbia. When the pandemic shifted his plans, he decided to make a change. Leaning into his love of the outdoors, Trent transferred to Montana State University in Bozeman for his junior year and enrolled in the Construction Engineering Technology program.
Finding Aldrich
Before heading home for the summer between junior and senior years, Trent began looking for internship opportunities. His mom, who works with the construction group at EvergreenHealth, suggested contacting Aldrich. After connecting with Aldrich's EvergreenHealth project team as well as John Schuh and George Ward, Trent joined the A+ team as an intern two days after getting home from school.
Work Assignments
Trent's first assignment as an intern took him deep into the weeds of project documents, hyperlinking RFIs for ease of reference by our project teams. He also worked with the design team learning take-offs, estimating, and getting familiar with the software used to confirm counts of fixtures and finishes.
Next, Trent joined up with a project team in Lake Stevens to support the final stages of a medical office building tilt-up (tilting concrete panels into place to form the exterior walls). There, he had an opportunity to do a pre-punch walk with Dave Gray and superintendent David Beckman and learned about the importance of making sure a project's office and field teams are well coordinated. Trent said one of his favorite things was getting to ride a scissor lift for the first time.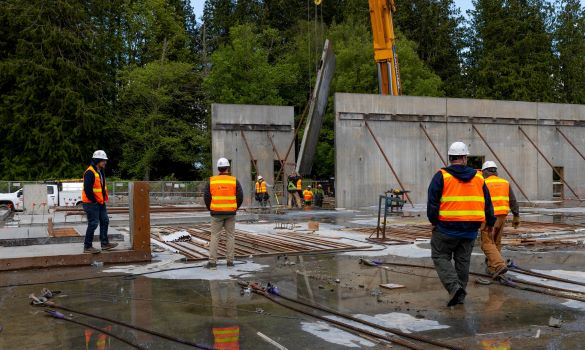 Surprises Along the Way
Trent said that learning about the estimating process was one of the most helpful or interesting skills he'd been able to learn about this summer. He had a chance to work with project manager Dave Gray and lead estimator Nate Jensen, learning the intricacies of coordinating a project estimate and schedule and prioritizing project elements. "I was learning something new every day, and have a new appreciation for estimating," said Trent.
Asked what the most challenging experience was, Trent said that it was being in correspondence with the design team, especially through RFIs. Trent worked closely with project engineer Elmer Campuzano, learning the importance of professionalism, double-checking your work, and making sure that RFIs are clear and easily understood.
Trent also got a firsthand look at the complexities of project phasing, as well as all the many different factors that must be accounted for in reconciling differences between what's on paper and happening in the field. He had the chance to learn about the TAKT scheduling process which uses color-coded trackers for each field worker in each phase of the project. For the Lake Stevens project, this included five different work zones that required phasing so teams such as HVAC, fire, and electrical weren't working on top of each other.
Advice for the Future
Asked what advice he'd give a future intern, Trent said it's important to speak up and ask questions, even though it can be scary and intimidating. "You have to be brave in order to grow… If you have something on your mind, just put it out there. At Aldrich, it's a huge family, and there are people who want to answer your questions. People are passionate and excited and want to share."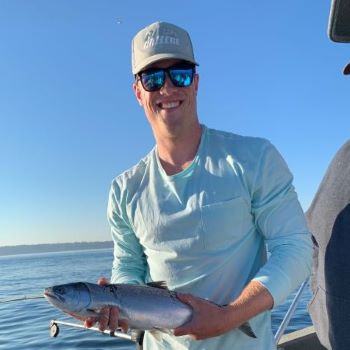 We're so glad you had a great internship experience, Trent, and we hope you come back! Good luck in your senior year at MSU!