Derrick Strand Celebrates 5 Years!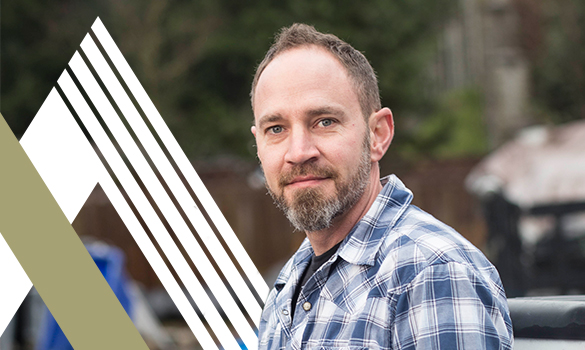 June 15 marks 5 years for Superintendent Derrick Strand, a talented craftsman with a 'can-do' attitude. Derrick's exemplary, humble manner and willingness to support the success of others adds value to his projects and makes him a model A+ team member. Over the past first five years, Derrick has completed work on several dental and medical facilities and continues to be a go-to for our veterinary hospital projects.
Derrick is a true family man raising nine children, with four still at home, and like many at Aldrich is an outdoorsman who enjoys hiking, camping, hunting, and fishing with his family in tow.
Congratulations Derrick and thank you for all the contributions you have made in making Aldrich a success!