Project Manager Craig Halterman Retires October 29, 2020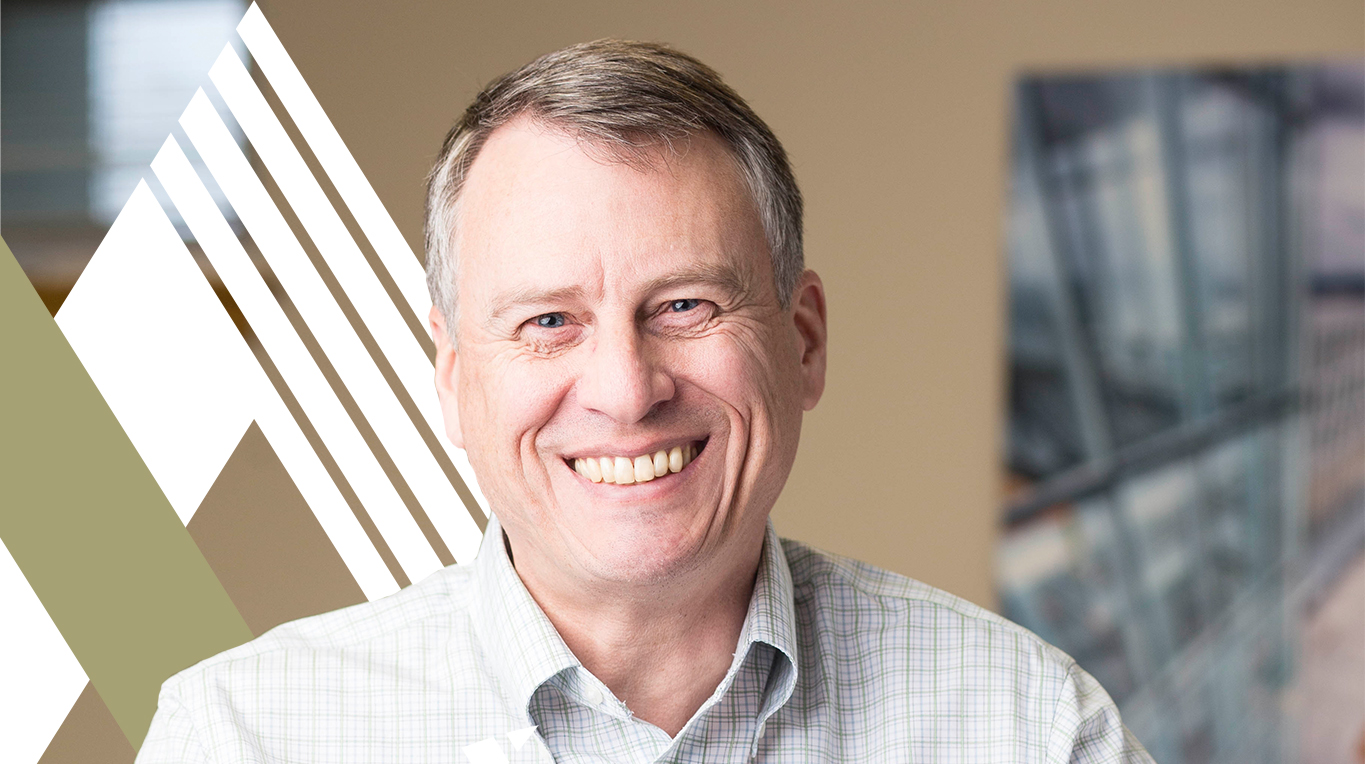 Project Manager Craig Halterman joined Aldrich in 1983 as a Project Engineer
Over his 37-year tenure, Craig has established himself as one of the GREATS! Craig is beloved by everyone at Aldrich, not only for his work ethic and leadership qualities but also for his kind heart and his wonderful sense of humor. We wish Craig and his wife Rhena well on their next chapter full of travel, skiing, and enjoying the great outdoors.
CHARACTER
"Aldrich + Associates has to give credit to who they are and the successes they've had to the character of the employees and owners who shape the company." —Rhena Halterman
There is no better example of character than Project Manager Craig Halterman.
FAMILY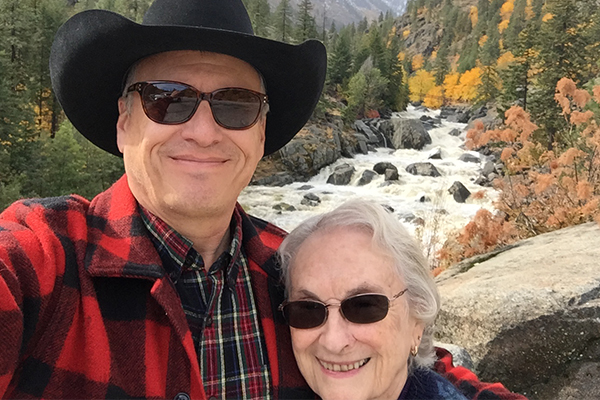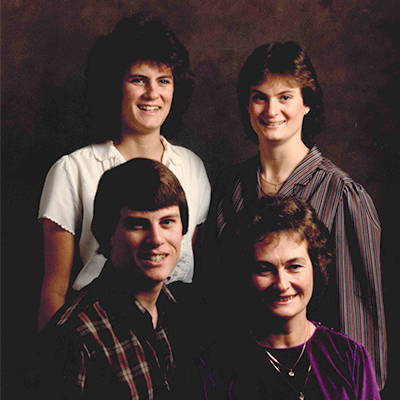 Craig is close with his mother, Barbara Halterman, who raised Craig and his two sisters, Shawn Butler and Jill Johnston in Lynnwood, WA. Craig was in the first class of students who graduated from the then-brand-new Lynnwood Highschool (now Lynnwood Costco.) He has only lived in three places in his lifetime; his mom's house in Lynnwood, a day-light basement apartment in Lake City for a year during college, and the home he and his wife Rhena have lived in for nearly 40 years in Lake Forest Park.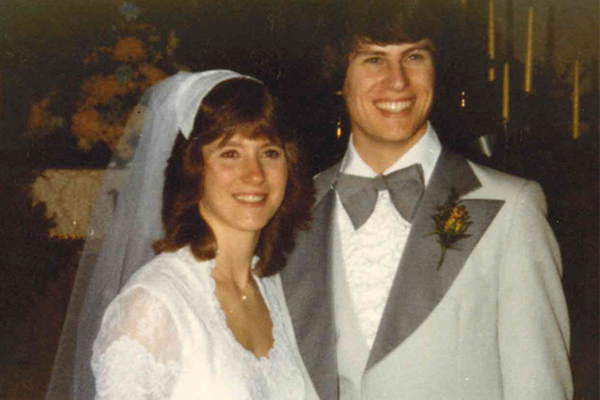 "It's been an honor to be alongside Craig in his 37-plus-years at Aldrich + Associates," says Craig's wife Rhena. "There were times when his family had to come first," Rhena recalls, "and that was supported by the company because they recognized that same commitment from Craig."
Craig and Rhena met at the Lynnwood Library in 1976. Craig had brought his younger sister Shawn to meet up with her high school classmate Rhena. "His only agenda was to work on his college homework," Rhena said, "but God had other plans for him!" With their shared friends/relatives in common and love of red plaid flannel, they married in January 1981. Their two children, son Jason, his wife Katie, and grandson Caleb, live in Shoreline, and daughter Jessica calls Edmonds home. Caleb is taking after his grandpa Craig and may grow up to be a project manager too someday.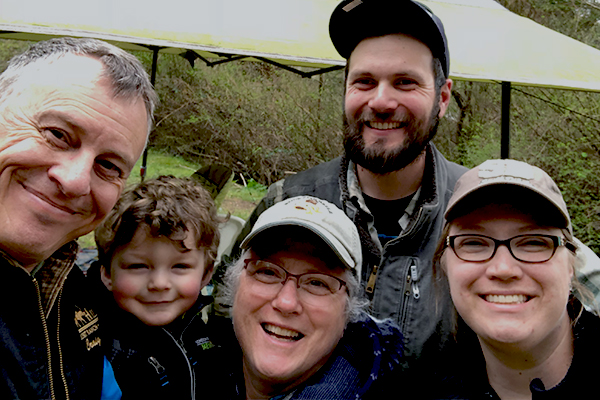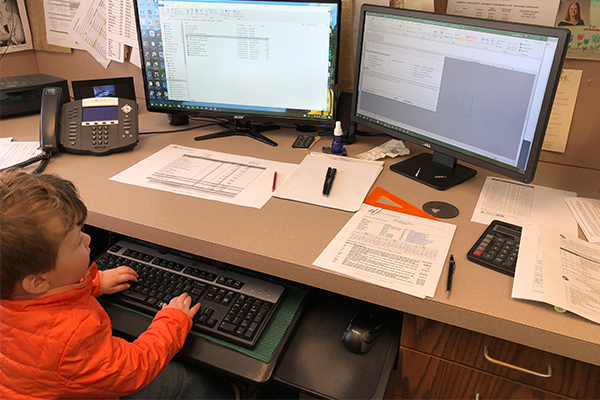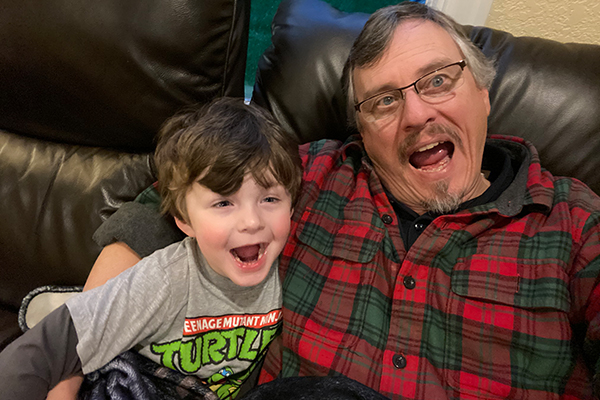 EDUCATION
A University of Washington alumni and proud Husky, Craig's formal education is a Bachelor of Science in Civil Engineering. When the time came to "get a real job" he was more interested in three-dimensional results and chose a career path in construction. Craig later went on to become a licensed Professional Engineer in 1994.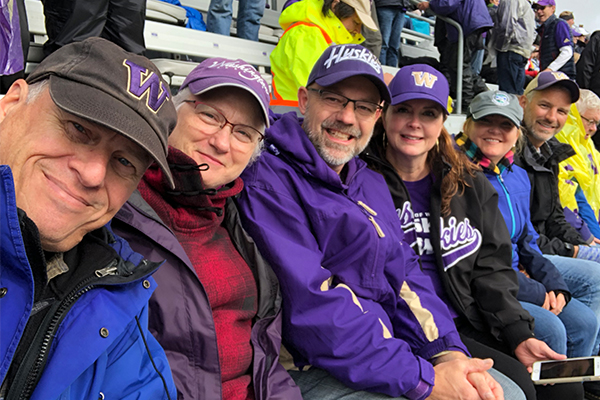 CAREER
Craig began in the construction industry in the early 1980s with Morrison-Knudsen Company (based out of Boise, ID) where he worked on one of the first high-rises in Bellevue. In May of 1983, a phone call to Jerry Aldrich got Craig in the door for a meeting, and Jerry hired him on-the-spot as a project engineer. "Aldrich has always been a cut above the rest," Craig wrote, "Jerry [Aldrich] taught us the importance and value of relationships, quality, and a job well done." He went on to say, "At Aldrich, you're a person, a part of the family."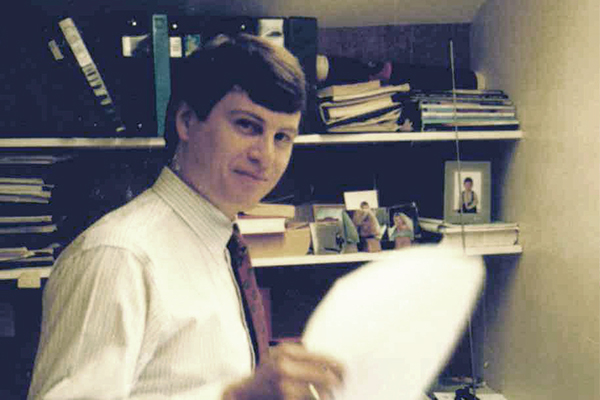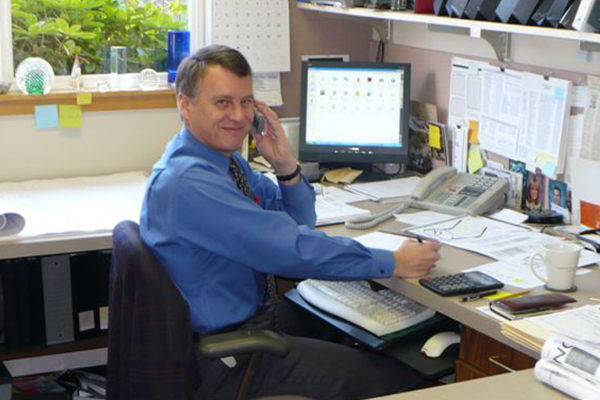 "What's an A+ employee… Craig Halterman!" Vice President John Schuh wrote, "When I started at Aldrich, Craig and I shared the tree fort. He welcomed me to the Aldrich family, provided support, shared his wisdom (work and life), and made me laugh while jamming to "Radar Love". A leader by example. His dedication, passion, work ethic, expertise, and commitment to Team Aldrich will be greatly missed."
At last count, Craig has worked on more than 285 Aldrich projects (190 of which were completed before project records became electronic) throughout the state of Washington for an impressive list of noteworthy clients. His first project of record was East Hill Shopping Center in Kent, WA.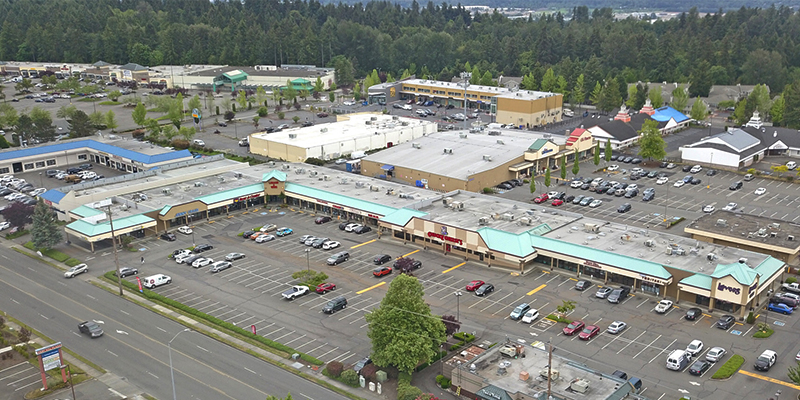 When asked what job or accomplishment he is most proud of, Craig answered, "I am proud of everything I have done at Aldrich. Ok, there was that restroom remodel in Darrington where we put the urinal in the women's restroom (and nobody noticed.)"
"Aldrich was invited to do a very complex project on Seattle Children's main campus when another GC had been the sole contractor for over ten years." General Superintendent Matt Perhatch recalls. "The Hybrid OR Cath Lab was built at the center of the hospital campus adjacent to the 24/7 operating theater in only six months. As a result of this project's success, Aldrich worked on the main campus for the next three years. "Craig always made my job easier by being the most thorough Project Manager I've worked with."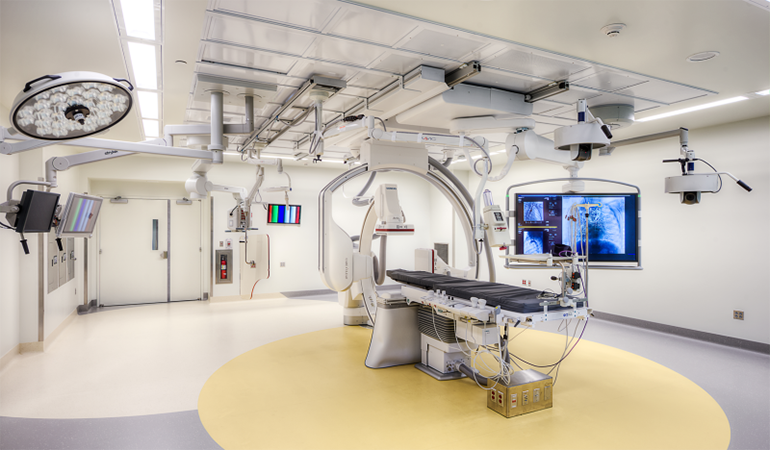 "Craig has been a sterling example to all of us of what it means to be part of the Aldrich family…humility, compassion, attention to detail, and creative problem-solving. But what we will miss the most is his witty humor and positive attitude. Even in the most challenging and demanding projects, Craig was fun to work with." George Ward, President
A+ TEAM LEGACY
Wisdom for the next generation, "Treat the people you encounter every day with respect. It's a lot easier to get to the finish line with an ally than it is with an adversary." And when asked what he is going to miss most, he answered simply "I'm going to miss all of you. The chance to be a bright spot in someone's day." Craig will always be a large part of the Aldrich family quilt, and his legacy will live on through his body of work and the lives he has touched along the way. "The threads that connect [us] intersect at Aldrich + Associates," Craig wrote, "a wonderful tapestry is woven. A fabric I am proud to be part of."
RETIREMENT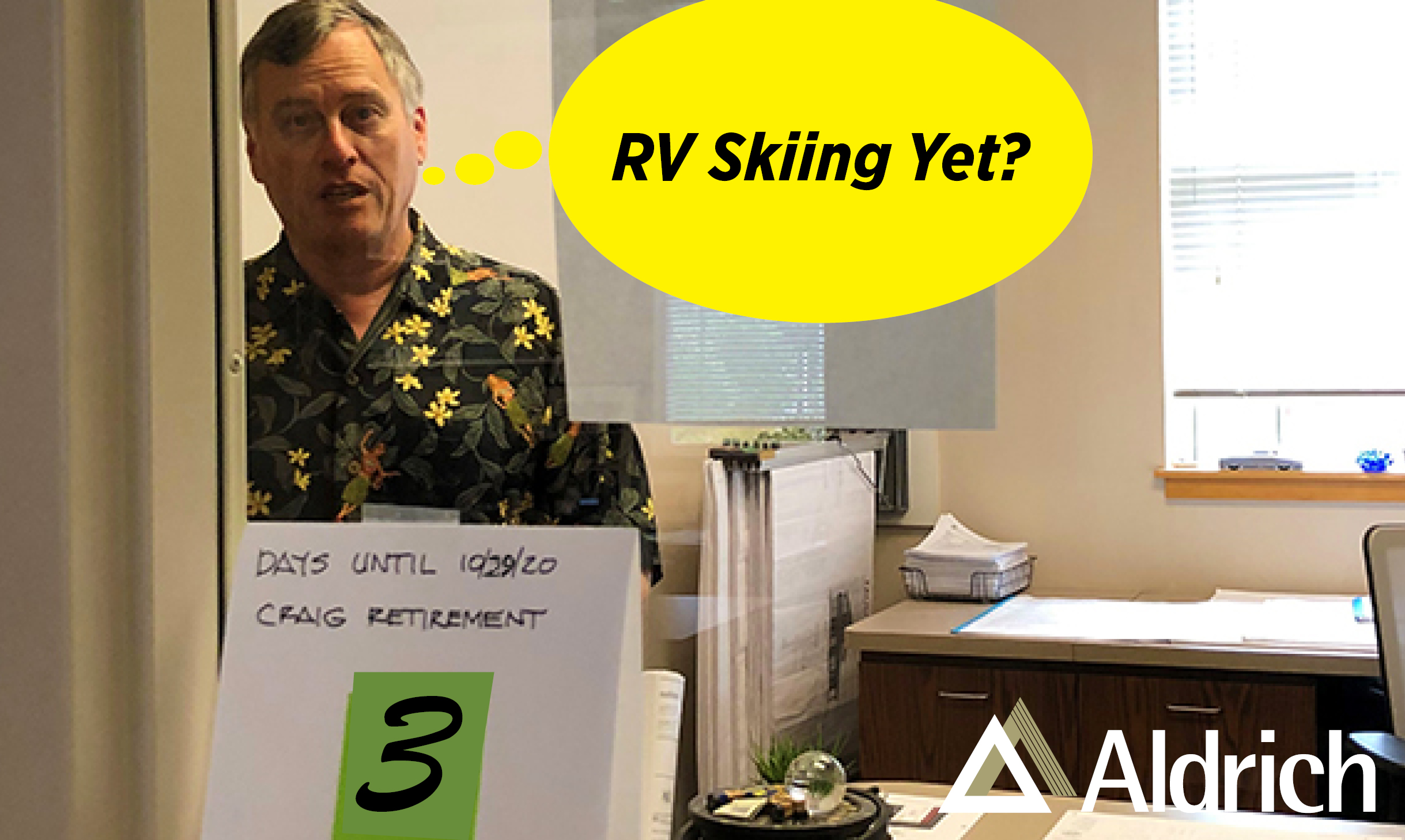 In his retirement, Craig has already started planning the annual Aldrich Ski-A-Palooza in early 2021. Craig and Rhena will continue their adventures traveling, camping, skiing, and generally having a good time. And when the couple isn't wandering the country in their travel trailer, you might find them at a Husky game or see Craig driving about town in his long-time restoration project, a 1959 Porsche 356.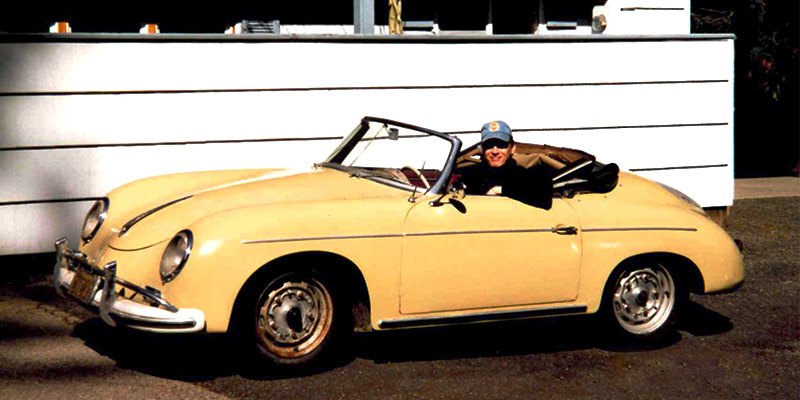 "I have persevered, done every job to the best of my abilities, and finished well." —Craig Halterman
We wish Craig and his wife Rhena well on their next chapter full of travel, skiing, and enjoying the great outdoors!