Aldrich Goes to BBQ School
It's never too late to learn new BBQ smoking and grilling techniques.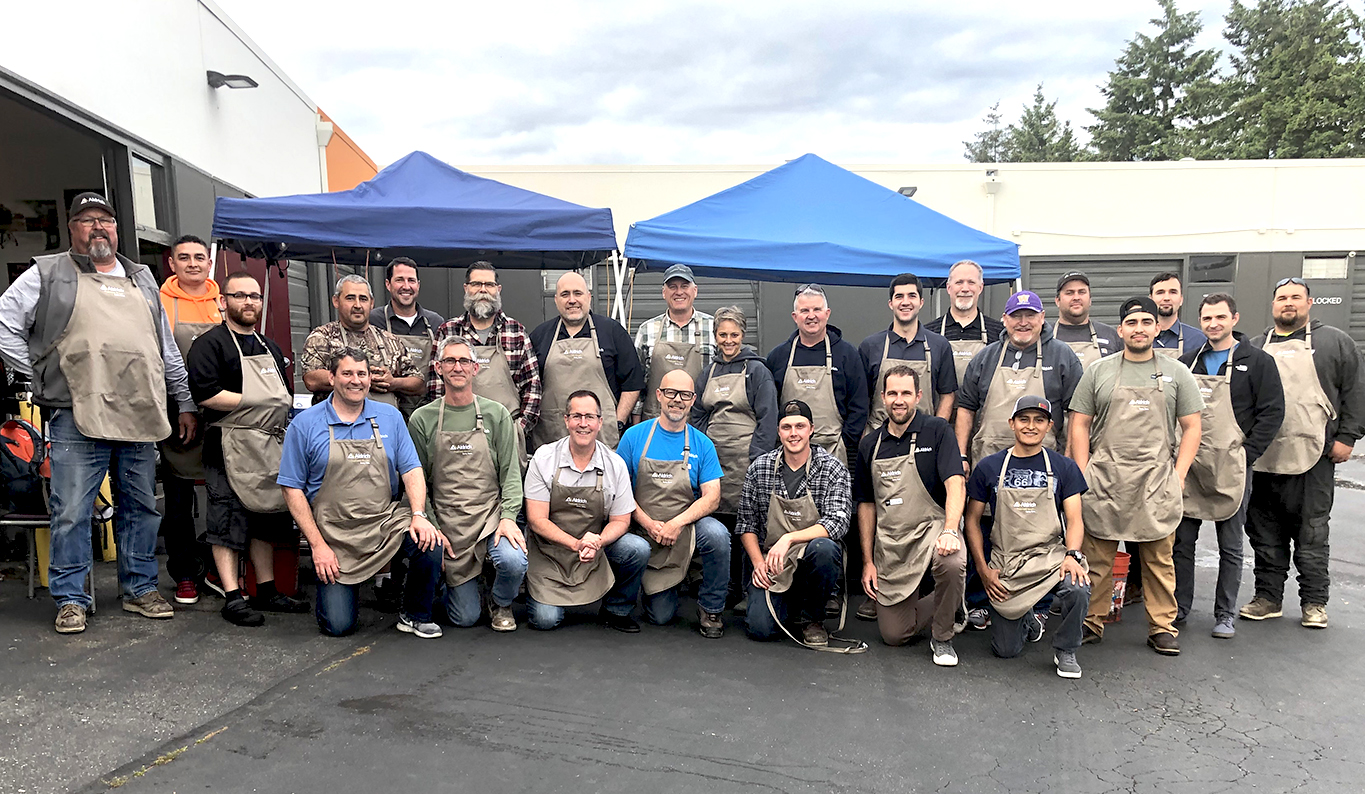 Craig Halterman was the mastermind behind the Aldrich A+ Team BBQ Smoking and Grilling class held Friday, May 17, 2019. When asked how it went he said "It was touch and go at the beginning because there was a test. If you couldn't spell BBQ, you had to leave and sign up for the ramen class."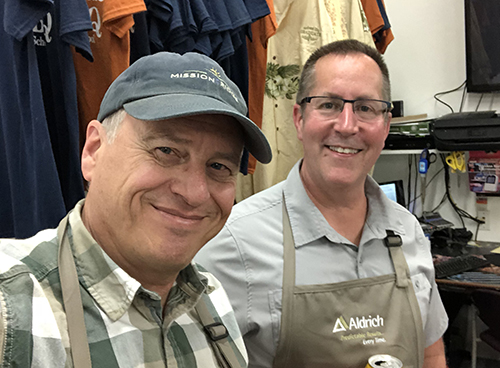 Craig reported "The instructor was the pit boss from locally renowned BBQ restaurant Jack's BBQ, responsible for 10,000 pounds of meat every week. He was very knowledgeable and communicated well. You could hear his passion for his craft as he talked."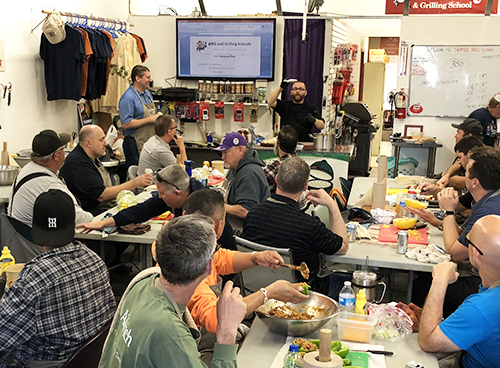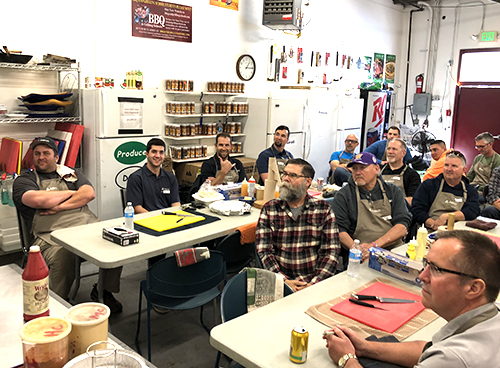 There was something for everyone. Smokers, Grillers, and vegetarians. The instructor went over what to look for when making your pork and beef selections, and how to prepare your protein before smoking or grilling. In addition, they demonstrated grilling veggies and even apples for dessert.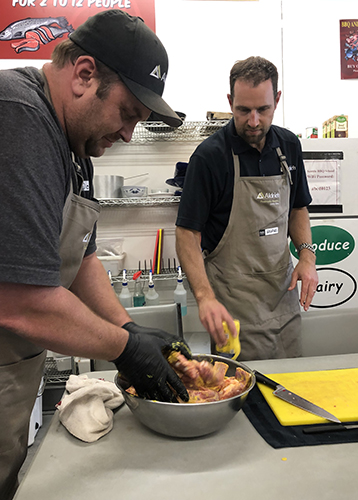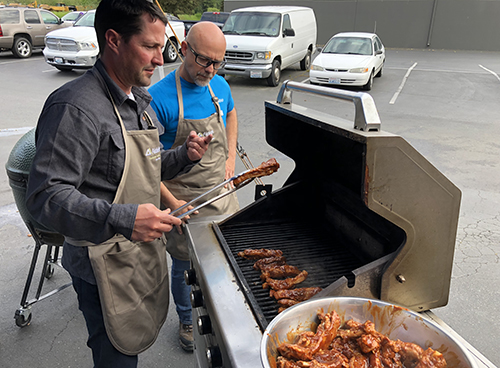 "Takeaways for me," Craig said, "included when to buy your pork or beef. Cook your pork right away and let your beef age 2 to 3 weeks. How to trim the fat from your brisket, par-cook the meat, make 'burnt ends', and how to cheat with your ribs (steam them first)."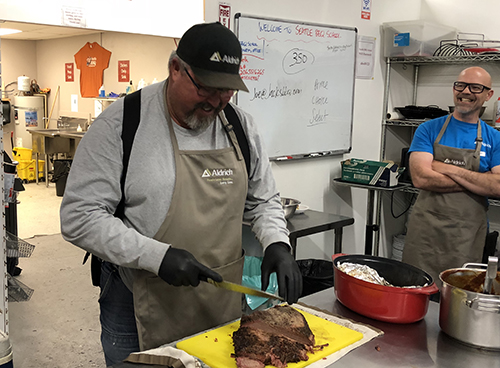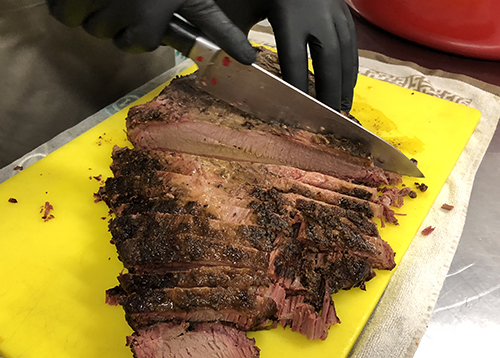 By all accounts, everyone enjoyed the class and it sounds like there may be a BBQ school part two in the future.