A+ Approach to Safety
The majority of our projects are completed within occupied and technically sophisticated environments. As a result, we have developed specific means and methods for safe work practices considering the impacts the construction environment has on each stakeholder. Our safety record speaks volumes relative to the success of these practices within challenging work environments requiring our constant vigilance to avoid distractions. We excel at maintaining a safe, clean, organized work environment to safeguard the comfort and safety of everyone on the jobsite.
"You clearly understand our requirements for working in our special environments to meet the demands for patient and staff safety, and special needs, while constructing new and remodeled spaces around them."
—Dick Morgan, Evergreen Hospital + Medical Center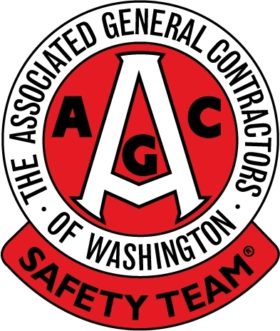 Aldrich is a proud member of the AGC Safety Team