In Celebrating the Past 50 Years, We Imagine the Next 50 years
Ready for a Bright Future: Letter from Vice President John Schuh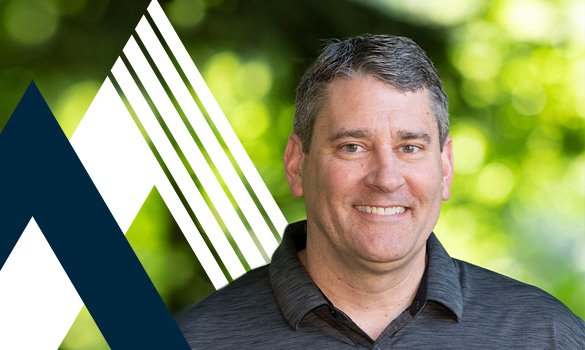 We're in the final quarter of our 50th anniversary year, and I'm thinking about where we've been and where we're going, and there's one thing that keeps coming to mind: Our Team. Our team, our leadership, our work, and our potential for growth, is very exciting to be a part of!
An Incredible Team

Our A+ Team is incredible—they are talented, work hard, and strive to be the best. It's so rewarding to see people grow and develop. I think it's great that George and I both worked up from being project engineers and project managers at Aldrich to being leaders of the company, and we continue to create a culture of promotion from within. That's part of our evolution—making room and creating opportunities for our employees to maximize their potential, grow and experience new things, and take on challenges and risks which allows everyone to benefit from our success. As leaders, we go out of our way to have conversations with people, to show appreciation for their efforts and what they mean to the organization. We want people to retire from Aldrich, and part of that is providing growth opportunities and letting people know that they are valued.
Supportive Leadership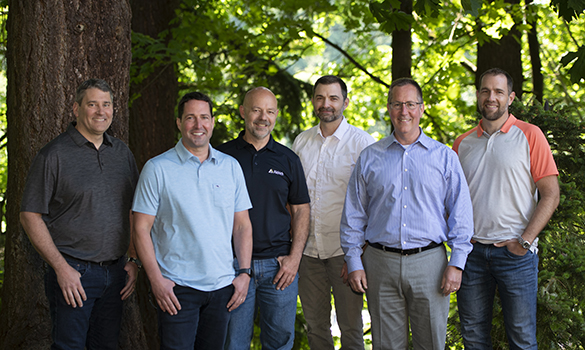 I am very fortunate to be a part of a leadership team that challenges each other and helps each other grow, every day, with no egos. As leaders, we are here to provide support and resources for our employees, which is part of what makes us special. Our clients know that the owners of the company are familiar with their projects and can help our teams drive toward success.
Highest Quality Work
People want to be treated fairly and receive a high-quality product, and we provide both of those things. I believe it's the way we engage with our clients and manage our work that yields the high quality and caliber for which we're known, which sets us up for continued success. We continue with our aspiration of being Washington's premier health and science contractor; we have a 50-year-long history of successfully delivering health and science projects, and we are applying those lessons learned as we develop new relationships with healthcare clients, construct veterinary clinics, and take on new science and technology projects.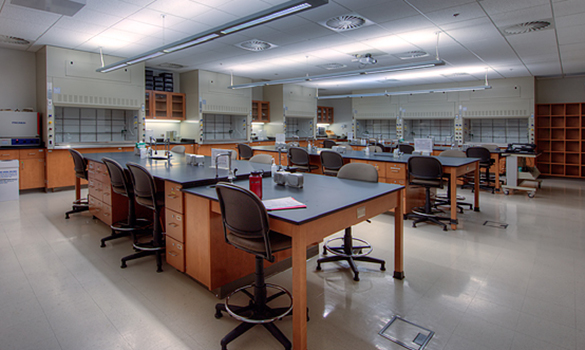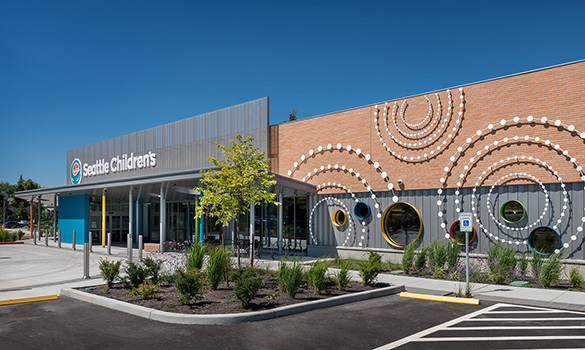 John Schuh was Project Manager for the
Olympic College Science +Technology Building
2005 (left) and Principal-in-Charge for the
Seattle Children's North Clinic
2018 (right)
Growth + Passion
As we grow, we're hiring people with a passion for construction, who are humble, genuine, and dedicated to supporting their team and clients. We want to show our employees, that we are different. We mentor, we train, and we make room for growth. An organization can only do that with a good backlog and project flow, and we have a very healthy list of current projects—in fact, our 50th anniversary year is the strongest in the company's history—all healthcare and laboratory projects!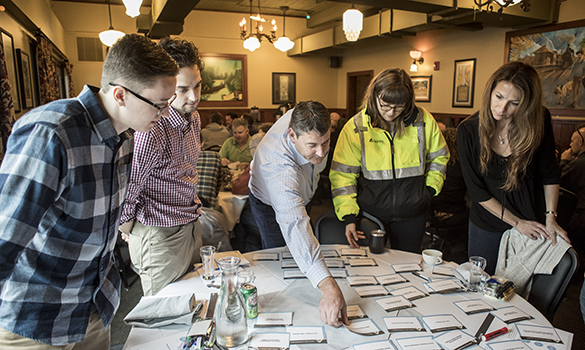 Onward + Upward
One of the key things that makes our industry unique is that we can see, feel, and touch our work. I can drive by projects and say, "We built that!"
We use our expertise to improve the quality of life for people; there's such satisfaction in helping others. I have been with Aldrich for almost 30 years and am still learning new things on every project; the industry is always changing and continues to provide opportunities and challenges every day. I can only imagine what new and exciting things will occur over Aldrich's next 50 years. I feel blessed to be part of laying this foundation with today's A+ team. Here's to 50 years, and 50+ more!