Paul King Promoted to Superintendent
Paul King joined the Aldrich team in October of 2015 and has proven himself to be a true leader. That is why we are proud to announce Paul has been promoted to Superintendent!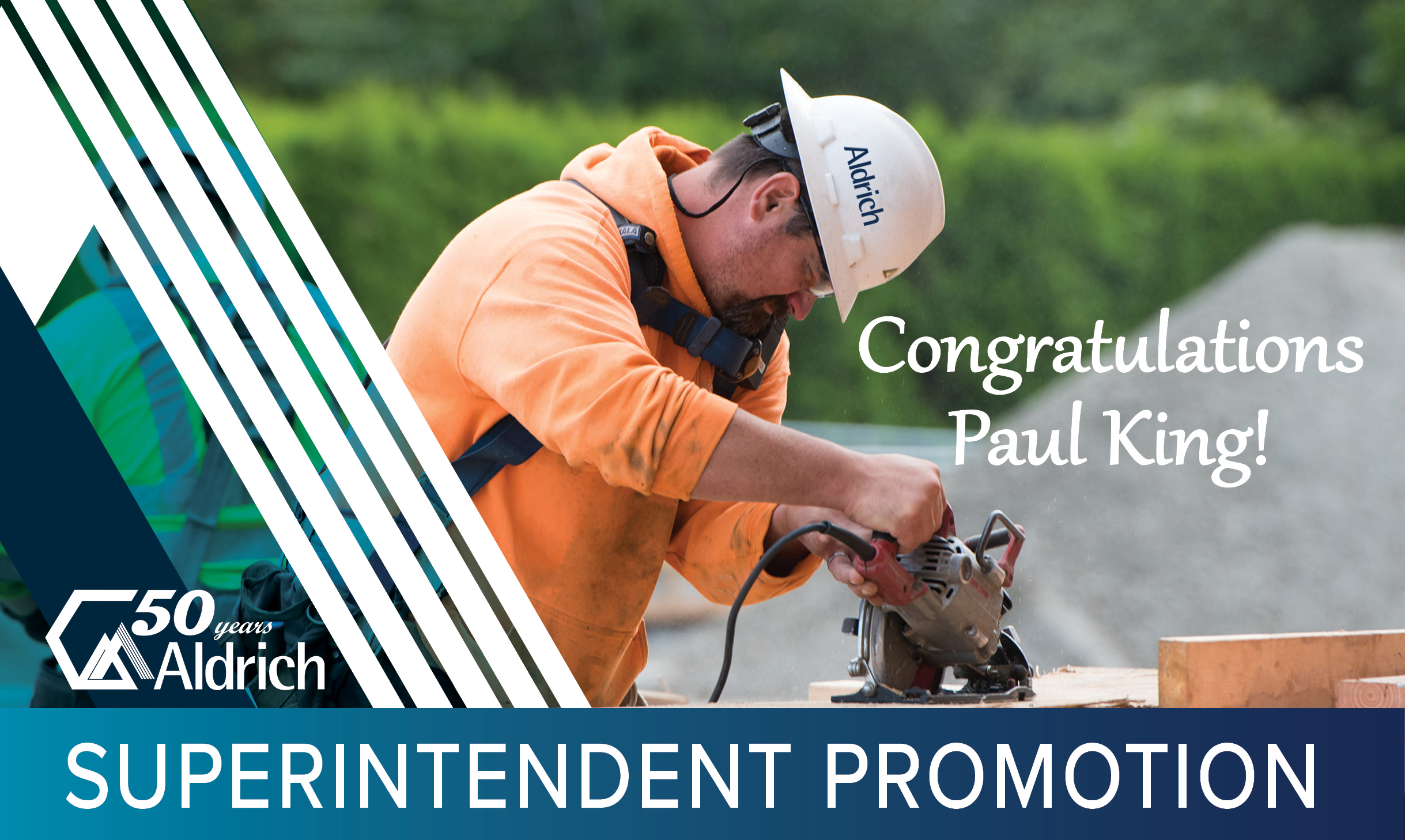 Superintendent Dave Wymer had this to say about his experience working with Paul. "Paul has always put tremendous effort into learning what Aldrich wants and applying his skills and knowledge to whatever task is at hand. I've always admired and appreciated Paul's willingness to come in early or stay late to get the job done. So happy that Paul has been promoted. Thanks for giving him the opportunity! Nice choice, and a perfect fit."
Paul is currently leading the construction of a new veterinary ER and specialty hospital in Poulsbo not too far from his home in Port Orchard. A true Pacific Northwest outdoorsman, Paul is into motorcycles and ATVs and enjoys boating, fishing, and crabbing when he isn't working.