A+ Team Leading the Industry in Design-Build
Congratulations Class of 2020 Designated Design-Build Professionals™!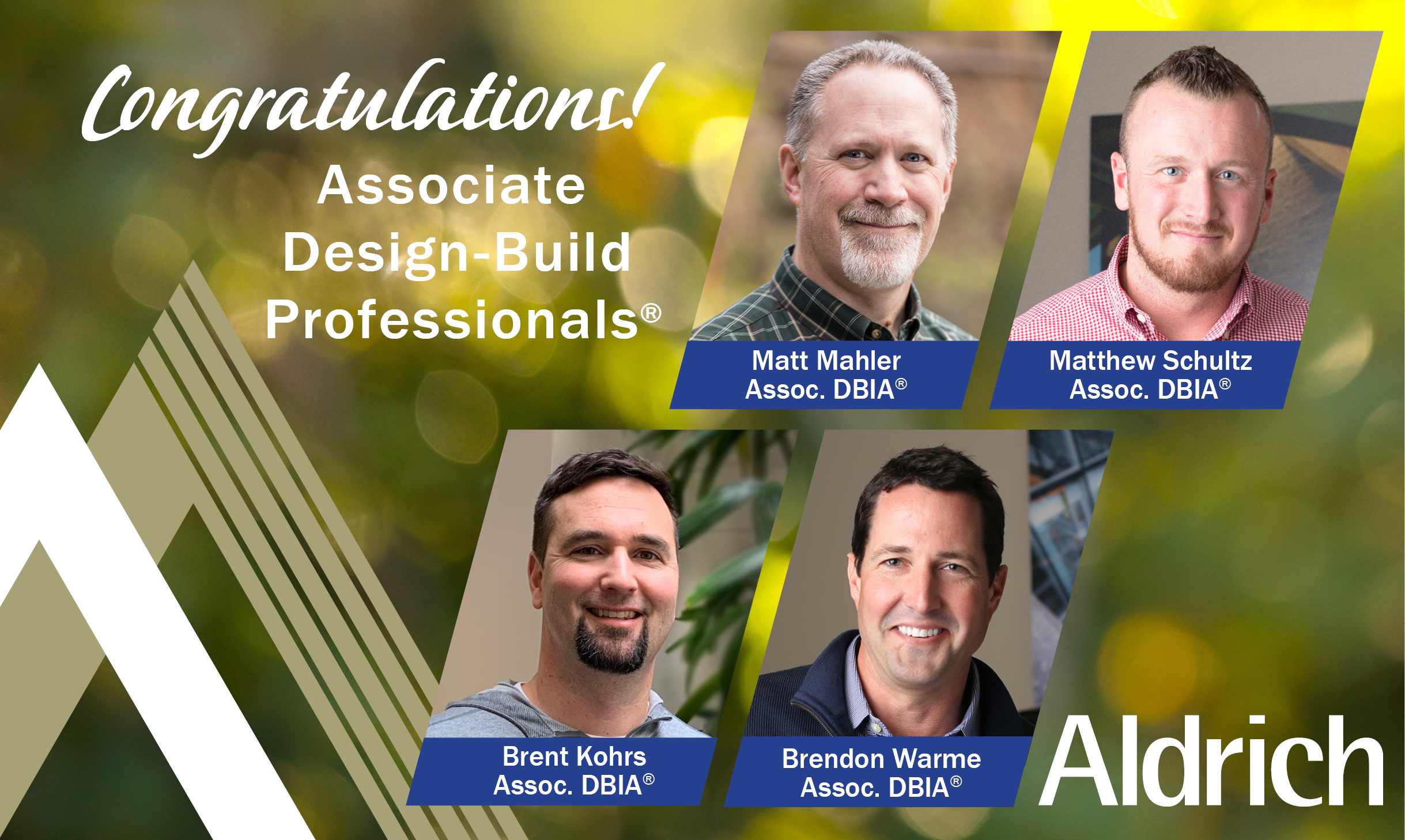 Brent Kohrs, Matt Mahler, Matthew Schultz and Brendon Warme successfully completed the requirements of the certification program and earned their Associate DBIA designation.
Through education and experience these construction industry professionals focus is on design-build integrated delivery methods and staying current on industry trends to 'build excellence' for our clients.
To learn more about DBIA certification go to Design-build education and certification means business!