Finding the Right Fit
Spotlight on Project Manager Marijane Daumen
As part of our 50th-anniversary celebrations, we are highlighting stories about some of our exceptional people. In celebration of 2022 Women in Construction Week, and in light of Women's History Month, we're thrilled to feature in this week's blog post, Marijane Daumen, an accomplished project manager who embodies Aldrich's values.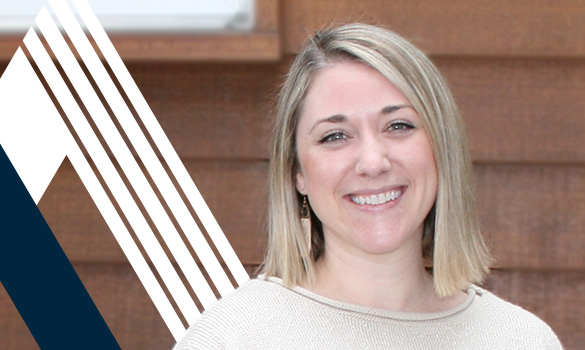 A true Pacific Northwesterner, Marijane grew up on Whidbey Island and earned her BS in Construction Management from Washington State University. Her dad was a carpenter, and she knew from a young age that she was passionate about construction. She made it her career path and made her way to Aldrich in the Fall of 2020.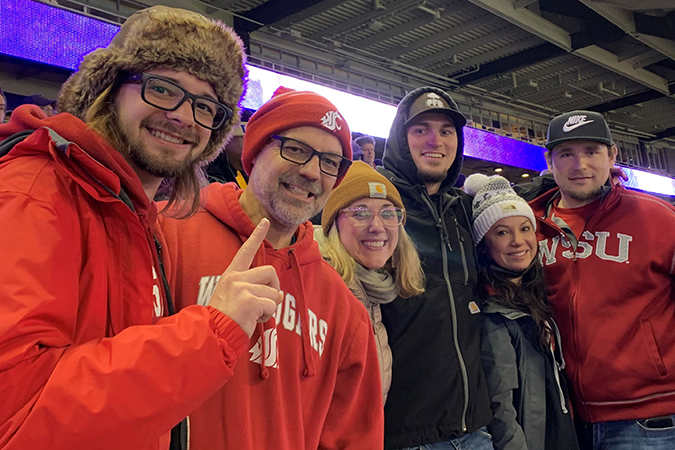 One of the perks of employment at Aldrich is the company's annual offering of Washington Husky Football game tickets. As a WSU alum, Marijane took the opportunity to attend the 2021 Apple Cup.
Before coming to Aldrich, Marijane worked for two large general contractors. After many years of traveling for work, she found that a better work-life balance was becoming a priority for her and her family. The timing was right when a recruiter piqued her interest with a smaller General Contractor that specialized in healthcare construction: Aldrich.
At her first interview with the Aldrich team, she met a diverse interview panel including President George Ward, Vice President John Schuh, project managers, and project engineers. It quickly became clear that everyone was on the same page and she came away understanding that George and John led with a unique style. Because of Aldrich's size and family-first culture of making an employee's mental health a high priority, Marijane knew Aldrich was the right fit. "A cool thing about working at Aldrich is you can test ideas, and if it tests well," Marijane observed, "you can present it to John and George, and we can make it a best practice."
From the beginning, Marijane has embraced the Aldrich culture, becoming a valued and respected member of the A+ Team and mentor to our up-and-coming project engineers. A prime example of being a leader, she has coordinated several group activities outside work hours, including a weekend getaway and our annual ski nights at Stevens Pass. The camaraderie she has developed amongst her industry peers and with all members of the Aldrich team has been fulfilling. "It's a family I never knew I needed," she said.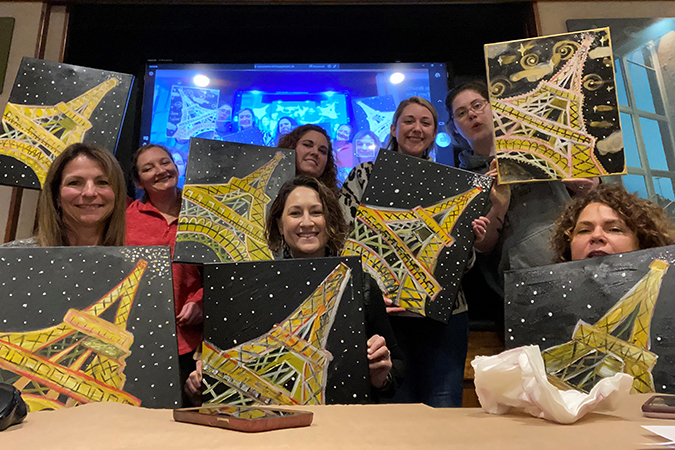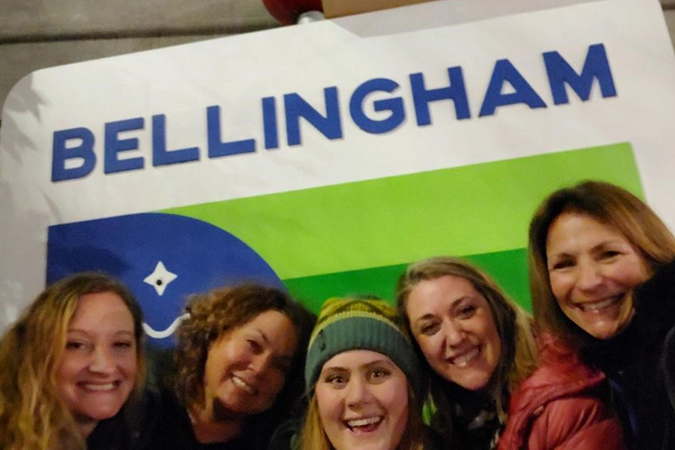 Aldrich encourages participation in local association events, such as this year's NAWIC Virtual Paint & Sip, and to take time outside of work hours to build relationships amongst team members and with our industry partners.
Marijane leads a number of key projects, including the NKC Panther Lake Dialysis Clinic in Kent, Community Health Center of Snohomish County's Everett-Central and Administrative Office renovations, and the recently completed Lynnwood NVA Northpointe Animal Hospital tenant improvements. When asked how well the Aldrich team worked proactively and collaboratively on the NVA Northpointe project, Hospital Manager Baseema Krkoska remarked, "Every Aldrich team member excelled at problem-solving. Our timeline was… next to impossible, but Marijane was simply outstanding in her ability to think through the maze."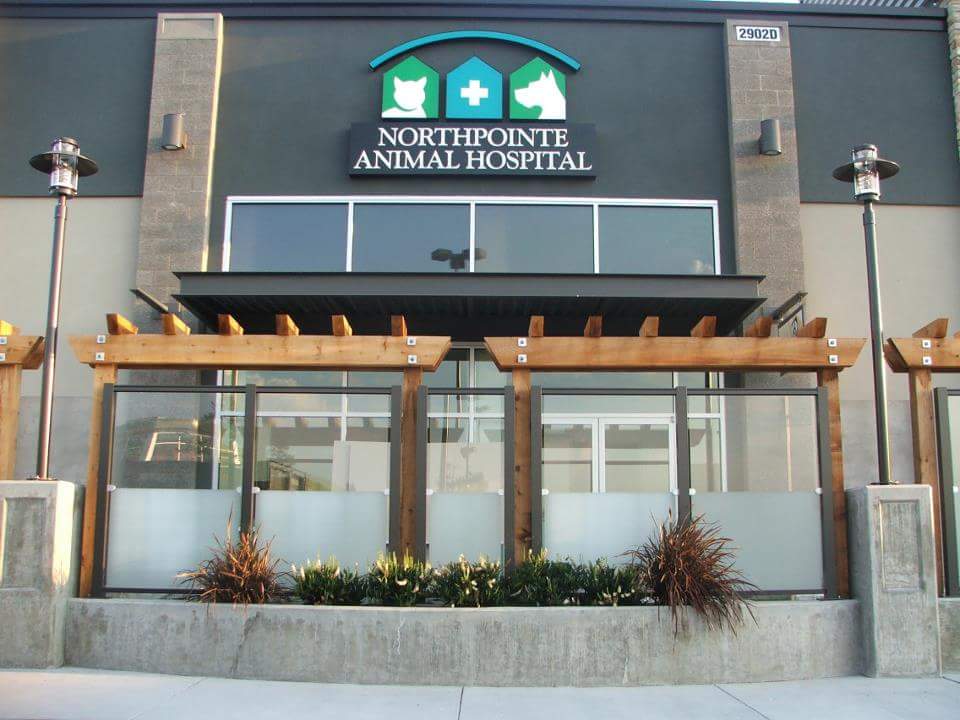 Photo credit NVA Northpoint Animal Hospital
Marijane, we're so glad you found the right fit with Aldrich. We're proud of you!