Renovations Taking Shape in Moses Lake
The Moses Lake Community Health Center will change in very positive terms the way healthcare will be delivered in Grant County when its most recent facility renovations are complete in 2020.
It was over ten years ago when Moses Lake Community Health Center (MLCHC) looked to Aldrich to first support improvements to their healthcare facility in Moses Lake, so it's fitting MLCHC selected Aldrich again for their additions and renovations. This time Aldrich is delivering the project through a progressive design-build model. Renovations and expansion to the clinic, including extending the Coolidge parking lot, will transform their main clinic into a more efficient facility improving the healthcare experience for both their patients and staff. All work is being performed while the current facility remains occupied and fully operational.
The updated center will include child-friendly, marine-themed Dental and OBGYN programs developed by Imagination Dental Solutions (IDS). IDS will bring the healthcare clinic to life with a virtual world of 3D moldings and sculptures incorporating life-size marine characters including whales, pirate ship-themed components, and an abundance of smaller fish, flora, and fauna, an octopus, turtles, sharks, other sea life and natural elements. A detailed design sketch from IDS shows the Dental offices front desk.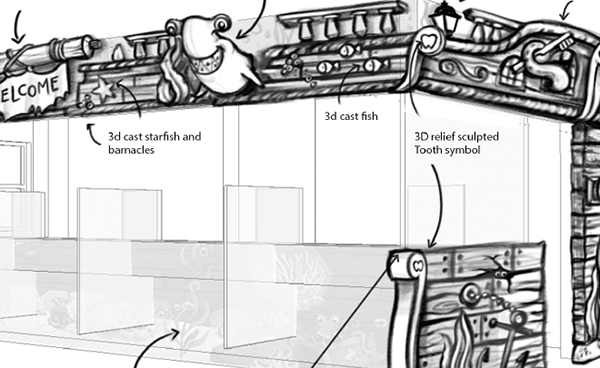 The additions are beginning to take shape in Moses Lake. The build-out on the west side is the largest of the additions to include a pharmacy and medical POD on the first floor and a new, 20-operatory dental clinic on the upper floor.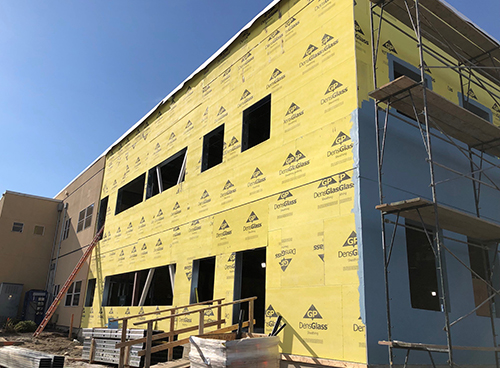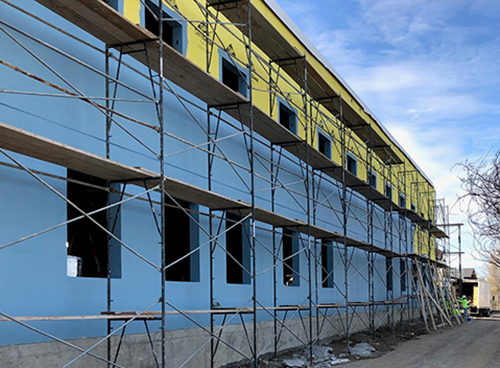 A new south-end stairwell leading to the 2nd floor dental offices will be home to two giant whales and other sea life hanging from the ceiling (rendering by IDS.)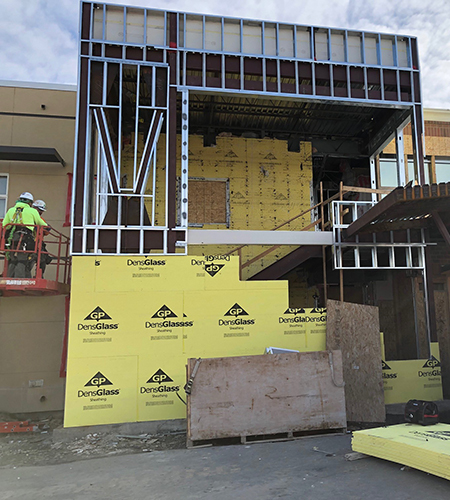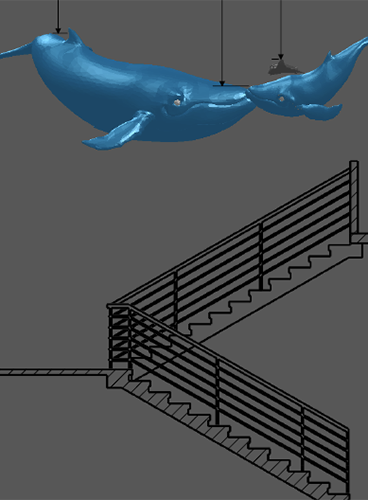 Tenant improvement on the 2nd-floor dental area is well underway.
The smaller east addition will house a conference room and staff breakroom on the second floor, and urgent care on the lower floor. Phase 2 work on the east side first floor is expected to start in about three months.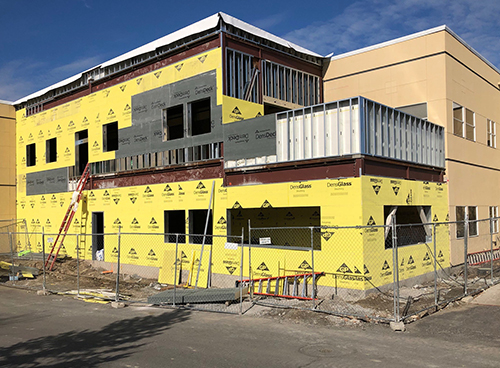 The project is getting close to being "dried-in" and the weather is significantly drier than it was a month ago. The project team has also made good progress on the interior Phase 1 tenant improvements scheduled for completion in July.
Once the additions and Phase 1 tenant improvements are complete, there will be four additional phases of interior improvements involving a huge movement of patients and staff.