Superintendent Gary Dalgas Retires
Superintendent Gary Dalgas Retires after 26 years with Aldrich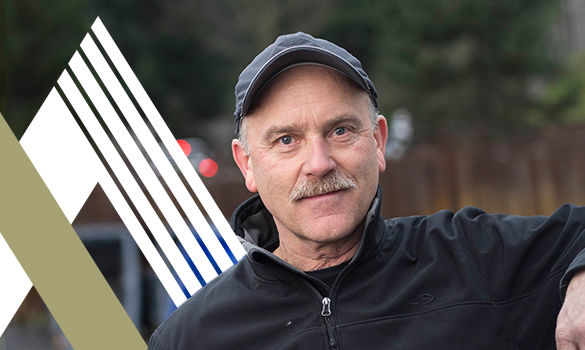 Gary Dalgas joined the United Brotherhood of Carpenters + Joiners of America in April of 1977 and spent the next 43 years making his living in the construction industry. We'd like to think he spent the last 26 years doing his best work as a member of the A+ Team.
Early in his career, from his hometown of Corvallis, Oregon, Gary gained experience in the construction of offices, a fire station, a heavy timer framed warehouse, schools, private homes, and more. In the early 1980's he built houseboats on Lake Union in Seattle, WA for his brother-in-law, and in 1983 he and his wife Esther Dalgas moved to Entiat, WA where they raised four children.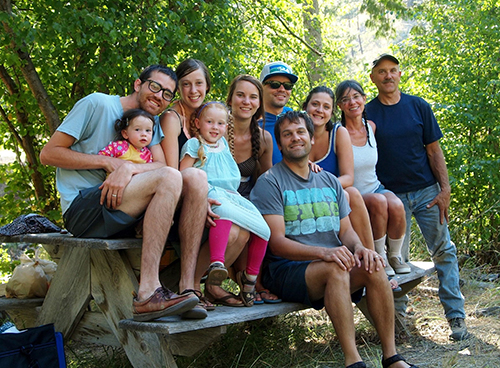 From 1985–1994 Gary worked as a journeyman carpenter for several construction companies until the summer of 1994 when he joined Aldrich. Gary's dedicated work ethic and sincerity have made a lasting impression on all who have worked with and for him. General Superintendent/Safety Officer Matt Perhatch worked for Gary before he himself was hired and said, "Gary is one of the reason's I joined Aldrich." Former Aldrich project manager now Owner's Representative Sunny Cameron wrote, "Gary and I worked on many, many projects together through the years… To this day, I often marvel at his gentle demeanor which has been an A+A asset for his relationships with Owners."
In his role as Superintendent for Aldrich, Gary completed countless healthcare projects, from a 72 SF tenant improvement to over 66,000-SF sitework. His largest and final project for Aldrich was the Moses Lake Community Health Center. An impressive 54,102-SF progressive design-build multi-phased expansion and remodel to include a new parking lot.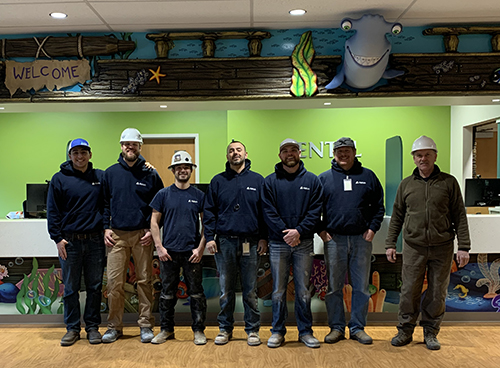 Project manager and friend Craig Halterman remarked, "Gary's calm demeanor and unflappability in the face of temporary obstacles gave the client a great deal of peace and comfort. We were going to coin the phrase, "you're in good hands with Gary" but the local insurance guy already had it. Gary's can-do attitude and creative thinking was a huge asset in our situation (problem) solving."
In his retirement Gary plans to do more of what he loves, traveling with Esther to visit his kids and spend time with his eight grandkids and enjoying the great outdoors hiking, fishing and camping.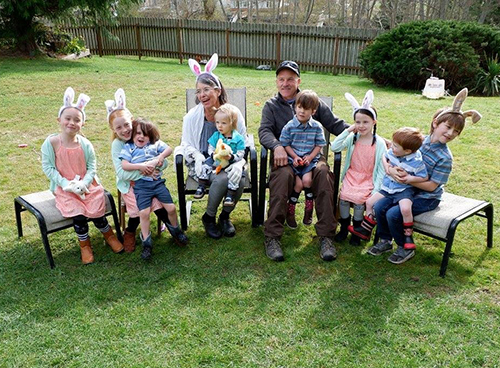 After climbing the mountain, you can finally enjoy the view. Cheers to you Gary —Wishing you all the best in your retirement!