Delivering on NW Eye Surgeons' 2020 Vision
The A+ team is celebrating the completion of The Northwest Eye Surgeons Clinic and Ambulatory Surgery Center (ASC) in Seattle!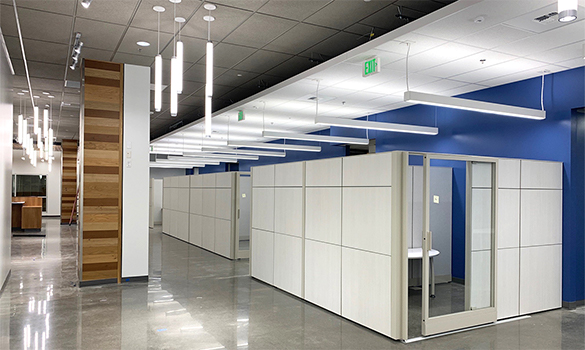 The project utilized modular wall systems from MedSpace for the clinic side and a fully licensed surgery center that required significant upgrades to the building's electrical and HVAC systems including a new dedicated rooftop unit to serve the ASC. Working together with Northwest Eye, Architectural Werks, and all our industry partners, Aldrich successfully delivered a state-of-the-art facility with the latest in technology for premiere eye care and surgery services. We put the eye in team!
The new facility opened on June 28, 2021, offering cataract surgery, pediatric eye care services, treatment options for glaucoma, and more!