Recognizing + Celebrating Diversity in our Community
Providing Bothell Teachers and Classrooms with Inclusive School Supplies!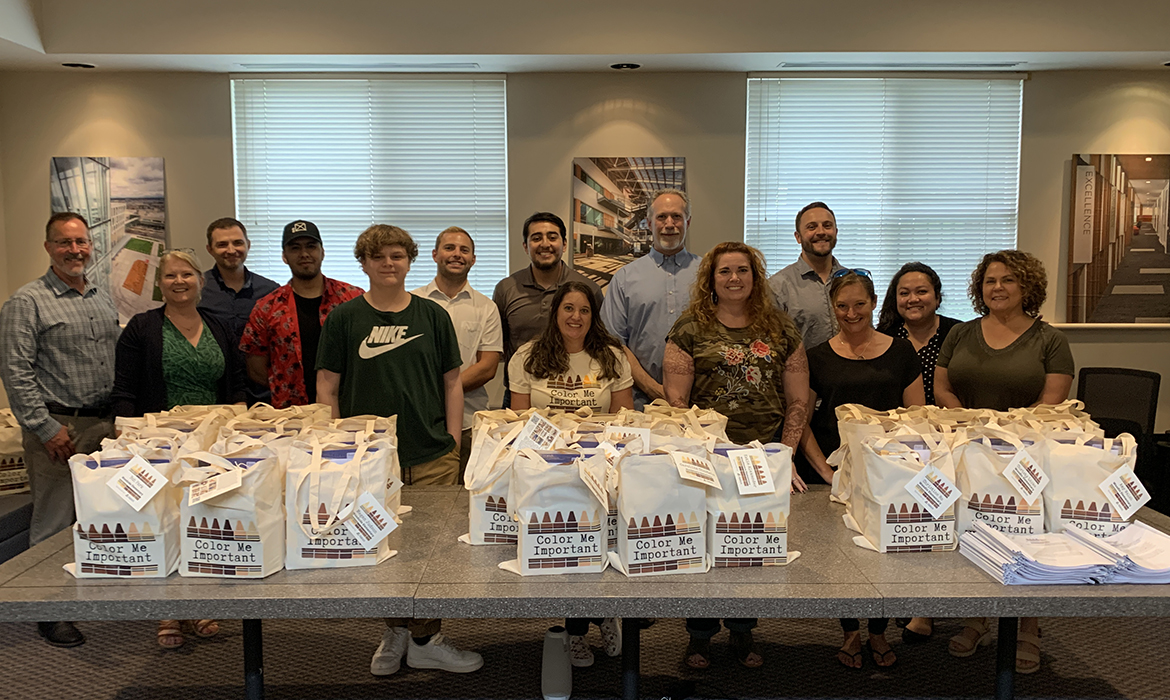 While warm and sunny summer weather still graced the Seattle area, local teachers and students were already starting to think about returning to school. And back to school meant school supply lists were on everyone's mind. We couldn't think of a better way to strengthen the health of our community than to recognize and celebrate diversity in our local schools. Aldrich partnered with the non-profit Color Me Important to provide bags stuffed with inclusive school supplies for Bothell teachers and classrooms.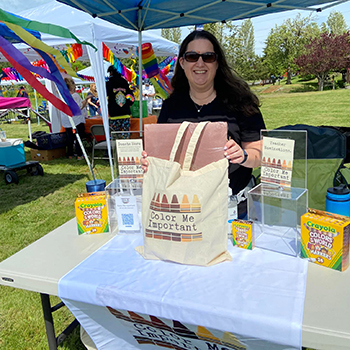 Marnie Gray, the wife of Aldrich project manager Dave Gray, is a paraeducator in the Lake Stevens School District. She founded the non-profit Color Me Important, which provides supplies such as crayons, Band-Aids, and construction paper for multiple skin tones to local teachers. This helps teachers, who often supplement their classrooms by buying supplies with their own money, but most importantly, it supports inclusivity for students in a very meaningful way.
Marnie Gray founded Color Me Important to increase inclusivity in schools in a creative way. On June 4, 2022, she set up a table to promote the non-profit at the Stanwood Camano Pride event at Freedom Park. Photo Source: Marnie Gray
On August 15, members of the A+ team gathered to stuff Color Me Important canvas tote bags with all these inclusive supplies. A Color Me Important kit includes ten boxes of crayons, skin tone bandages, a book called All Are Welcome, a large package of multi-cultural skin-toned construction paper, body cutouts in all different colors, and a class set of Crayola multi-cultural markers with an informational/instructional booklet for educators. Each kit supports a classroom of 20 and includes about $100 worth of supplies. The A+ Team filled 50 bags and assembled hundreds of booklets in under an hour while enjoying each other's company and camaraderie.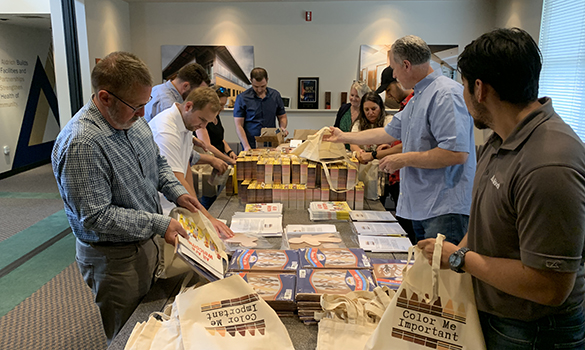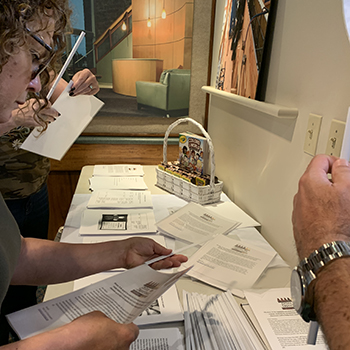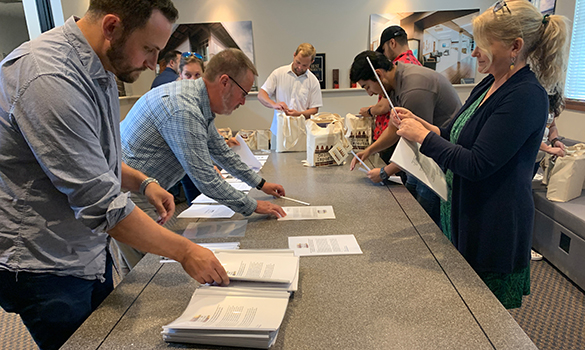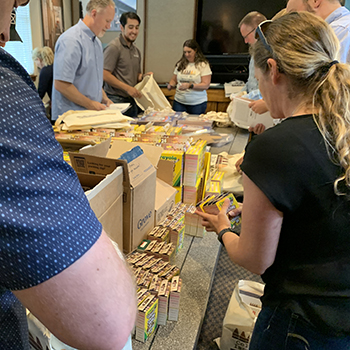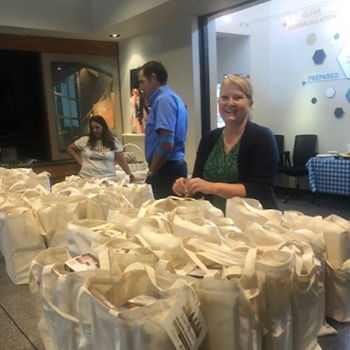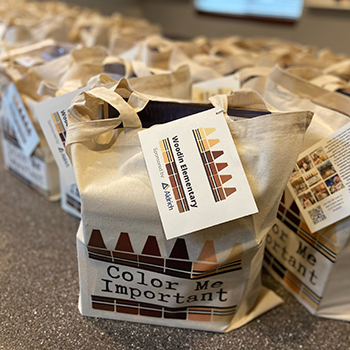 On August 29, Marnie and Marketing Coordinator Lara McNulty hand-delivered the totes to teachers at Woodside, Woodin, and Woodmoor elementary schools, all located in our Bothell community. The best part―these 50 bags will impact as many as 1,000 students!!!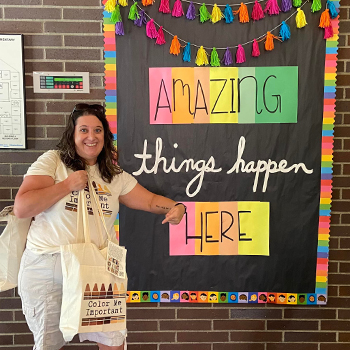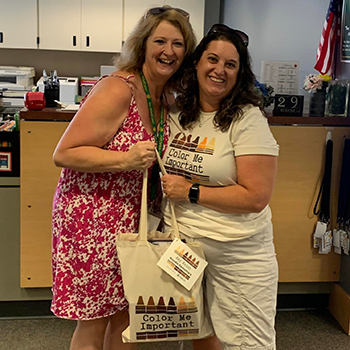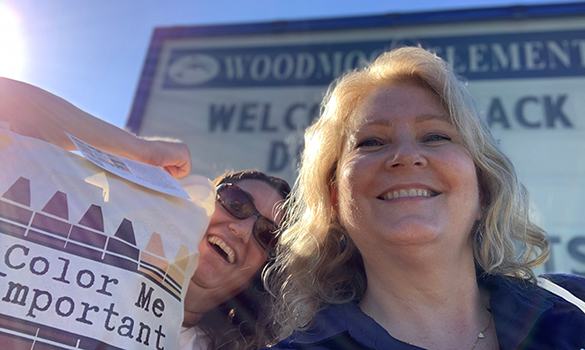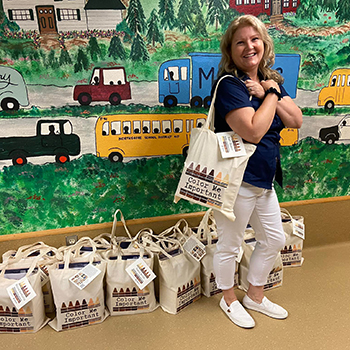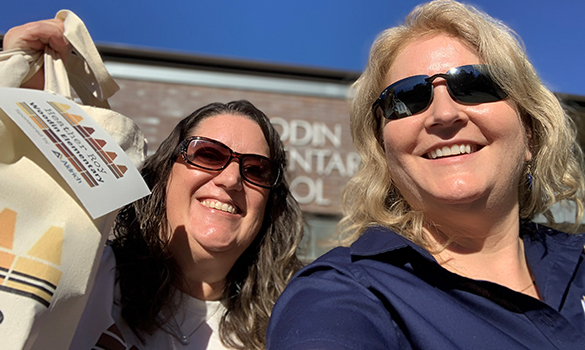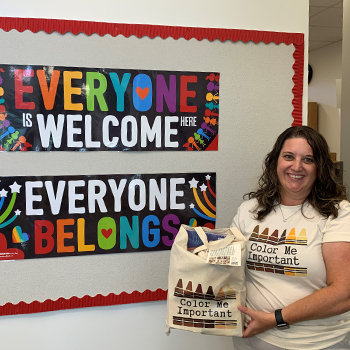 You too can support Color Me Important!
You can donate to the group's Go Fund Me account (https://www.gofundme.com/f/color-me-important), directly through Venmo (Color-Me-Important), or purchase supplies through the group's Amazon Wish List (https://www.amazon.com/hz/wishlist/ls/2IAW34R8NPLW0).
Be sure to share this great initiative with your friends through Facebook (https://www.facebook.com/profile.php?id=100057499447506) and, you can even let an Aldrich team member know you'd like to join us for our next kitting party – ALL are welcome!