Superintendent David Berg Retires October 1, 2020
Superintendent David Berg retires October 1, 2020, after a 41-year construction career, 29 years with Aldrich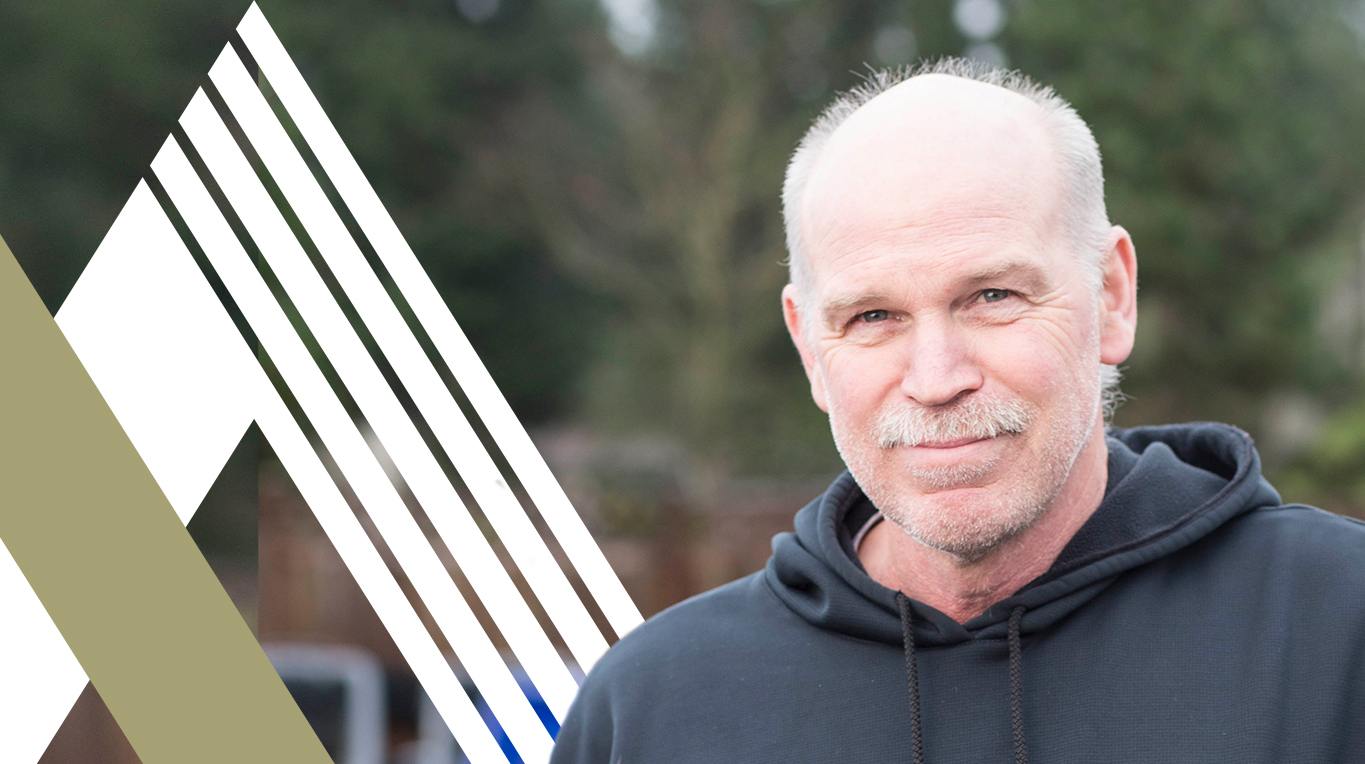 As Superintendent, David epitomized the perseverance and commitment required to manage some of Aldrich's largest and most complex projects. "David was the first Superintendent I worked for as a carpenter 16 years ago," says General Superintendent Matt Perhatch, "and he made it very clear from day one what it meant to work at Aldrich—Safety, Problem Solve, Quality, and Craftmanship."
David has an unwavering work ethic and an impeccable record of successfully completing challenging projects with exceptional results. "I've had the great honor to work with David on several of our largest and most complex projects. It seems like every time we started one of these David would comment 'This is the most complex project we've ever done!' recalls George Ward, President, "But every time we came through and David was instrumental in our success."
His straight-forward approach is why Aldrich relied on David's expertise to build the Franciscan Medical Building and Parking Garage at St Joseph in Tacoma. In the late fall of 2011, this 130,000-SF medical building was Aldrich's largest undertaking to-date. Connected to the active hospital by a 100-foot-long sky bridge, the project also included a 260,000-SF parking garage. Despite the size and complexity, David delivered the project on time and budget.
Franciscan Medical Building + Garage at St. Joseph, Tacoma, WA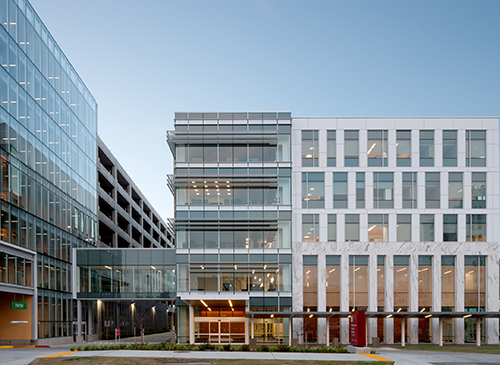 Vice President John Schuh remarked "No project is too large, too small or too complex for David, including custom homes in Medina to college science buildings and everything in between. It was comforting knowing that David would get the job done safely, on time, and with incredible craftsmanship quality. David's passion for construction will be missed."
Pierce College Rainier Building, Lakewood, WA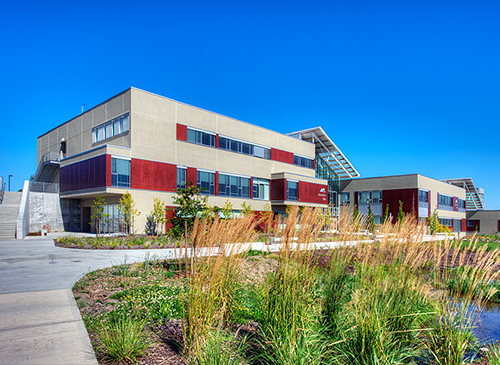 David's latest project has perhaps been the most challenging. Summit Veterinary Referral Center work encompassed the enlargement of the parking lot (located in another jurisdiction) and the expansion of their clinical space. The renovation included additional exam rooms, a 24/7 emergency and ICU unit, an oncology suite, new MRI and CT, canine wards, maternity services, and a state-of-the-art surgery center. Construction was completed while the animal hospital was fully occupied and operational and with the added difficulties of the Covid-19 pandemic. David and his team safely navigated difficult renovations adjacent to staff and veterinary clientele, both pets, and humans alike. Project Manager Dave Gray said he "recognizes the strong leadership and contributions of David on the Summit project" and appreciates his "remarkable ability to quickly assess and take control of any situation." Project Engineer Rachel Adamian said working with David taught her "…[to] keep your cool and state the facts, always show you are willing to find a way forward and good storytelling is a great tension buster."
Summit Veterinary Referral Center, Tacoma, WA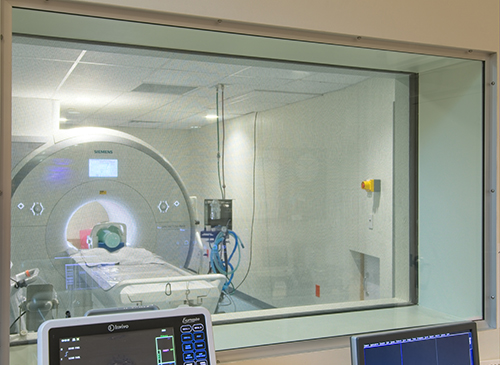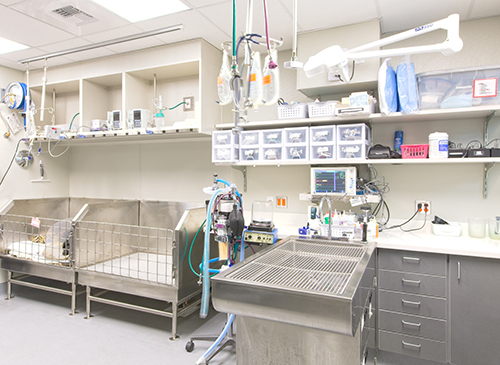 You could say construction runs in David's family. He recalls learning trade skills building houses with his dad as early as the age of four. David entered the trades in 1979 as a carpenter foreman for Heritage Home Crafters but soon went in business for himself in 1981 as the founding owner of DK Berg Construction (later known as Pacific Best Builders) from 1982-1986. David took his residential construction expertise and went to work as a carpenter foreman for Zongas Custom Homes from 1986-91. Hired at Aldrich in 1991 David proved to be a clear leader, rose in the ranks from carpenter foreman to superintendent in just two short years, and the rest is history.
David grew up in Puyallup, graduated from Puyallup High School in 1975, and made his home in Puyallup where he and his wife Corinne raised their two boys. He met Corinne in her hometown of Chelan, and they were married in 1982. Corinne expressed, "David is proud of his boys, was a good son to his mother, [and] loves his family–family is a big deal."
David Berg and Corinne Berg, Puyallup, WA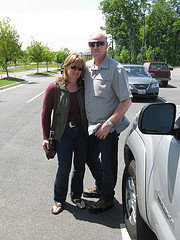 Kyle Berg and David Berg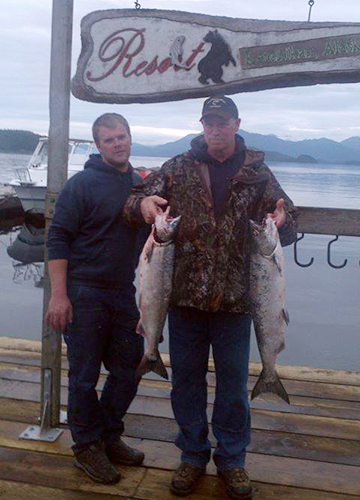 Brandon Berg and David Berg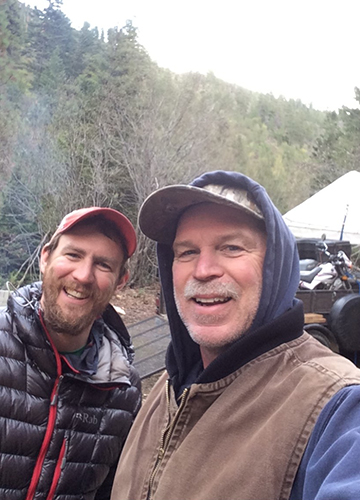 David will be filling his new-found spare-time hunting for trophies for The Buck Room and spending more time with family. When asked what their plans are Corinne said, "David doesn't sit down… he is always doing something" and will likely be completing projects around the house. Corinne is a Stockdog trainer (herding and agility) at Fido's Farm in Olympia and has no plans to retire. "I have always been able to pursue my dream job with his support."
The Buck Room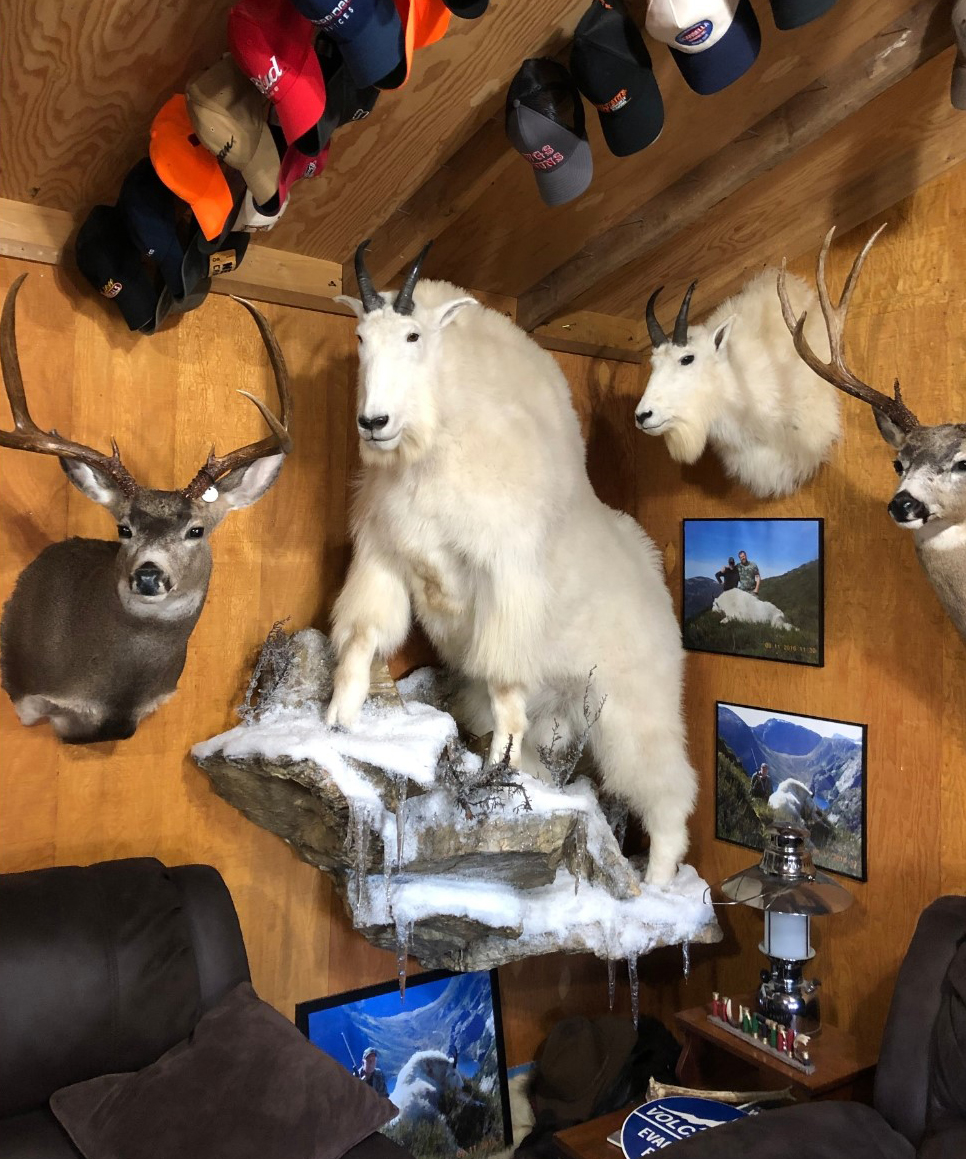 The pair will also spend more time visiting their two sons, eldest Brandon who lives in Redstone, Colorado, and youngest Kyle who lives in Ketchikan, Alaska. Both are "outdoorsy" Corinne said, "they inherited their "love of the outdoors" from their father."
Kyle Berg and Brandon Berg early hunting experience