The Right Stuff
UW Harborview Medical Center Bi-Plane OR Progressive Design-Build Project Wins 2020 DBIA National Award of Merit in Healthcare
There are inherent risks in renovating within an existing fully operational, 24/7 hospital—constructing a hybrid operating room in the center of the perioperative suite for Washington's only level 1 trauma center hospital required the highest level of design and construction techniques. Aldrich's design-build team was selected to deliver the new UW Harborview Medical Center Bi-plane OR to bring state-of-the-art neurological surgical procedures to the Pacific Northwest.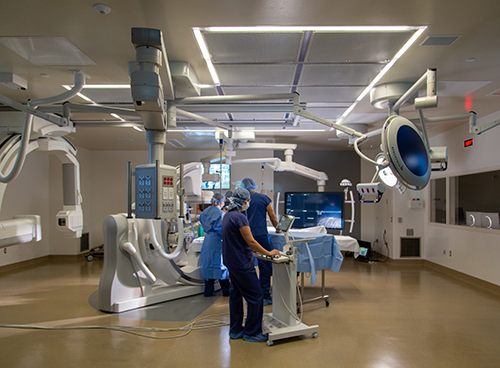 Delivered under the progressive design-build model, this was truly an integrated, collaborative team effort where each member of the design-build team brought their unique capabilities and perspectives to the table.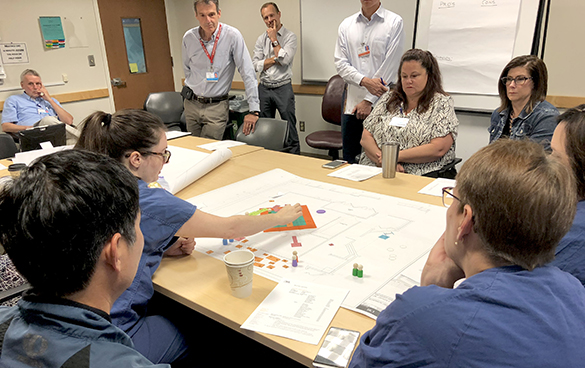 This project was especially complex with its in-depth site investigations, complicated site logistics and shutdowns, critical infection control requirements, coordination of sophisticated equipment in a state-of-the-art operating room, and multiple users and stakeholders involved in decision making. These challenges tested the authenticity of team cohesiveness, clarity in communication, speed to resolving problems, and steadfast determination to meet project goals and best practices in design-build teamwork. The successful outcome of the project, and subsequent DBIA National Award of Merit, proved without a doubt, this design-build team had the right stuff!
Read more about the 2020 DBIA National Awards and the UW Harborview Medical Center BPOR Healthcare Facilities National Award of Merit go to https://dbia.org/project/uw-harborview-medical-center-hybrid-bi-plane-or/
Congratulations to the entire design-build team! UW Harborview Medical Center, Ankrom Moisan Architects, PCS Structural Solutions, Stantec, P2S / Notkin Engineering, Veca Electrical + Technologies, and McKinstry