We're Not Kidding Around
Why are pediatricians always in a rush? They have little patients!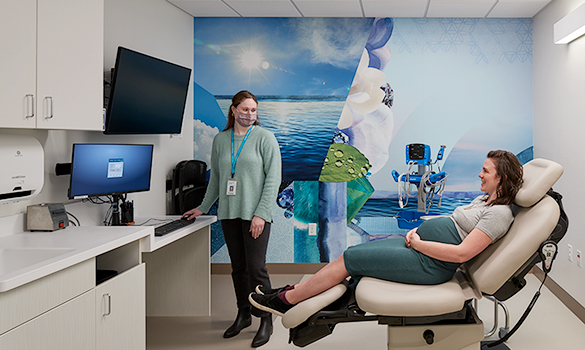 All joking aside, Seattle Children's Hospital looked to ZGF Architects and Aldrich once again to expand and improve its regional network of services. In June the A+ Team completed interior alterations to the third floor of an existing medical office building (MOB) – the Springbrook Professional Center located near the Seattle Children's Hospital campus. This newly remodeled 5,000-SF Prenatal Diagnosis and Treatment Clinic provides maternal, fetal, neonatal, and pediatric health specialists with state-of-the-art diagnostic testing.
We are proud to partner with Children's Hospital in providing quality construction services. Kudos to the project team, for successfully mitigating noise and debris away from adjacent occupied spaces and completing the project on schedule.